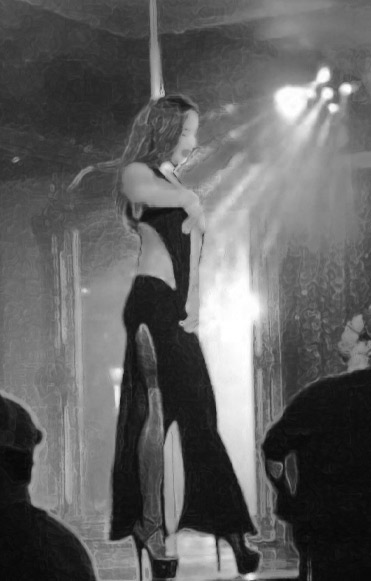 5 Tips for your first strip club visit in Fort Worth
5 Tips for your first strip club visit in Fort Worth
For the first timer we present 5 simple tips on what to expect, and do for your first strip club visit in Fort Worth so you are more comfortable and not embarrassed.
Bring Cash
Unless you don't have a care in the world about paying service fees on your credit card, bring cash. This is a tipping Industry; before you leave, you'll notice that you'll be tipping not only the dancers, but the waitress, bartender, floor host, door host (if they sit you in a nice area) and the valet.
Dayshift vs Night shift visit
If you're nervous, and want to test the waters first, perhaps you can have a dayshift visit for your first time. Dayshift offers a Happy Hour special which usually includes no cover charge, discounted drinks and good lunch specials. It's also not so crowded so you are most likely to get a special treatment from staff and entertainers who have more time to sit around and have a dialogue with you. If you are looking for louder music, fast pace and more girls, then the night shift is for you.
Taking pictures
That is generally a no-no. Many clubs have a no picture policy at all times. If staff or entertainers see you take out your phone and take pictures of girls on stage, you might get a visit from a few friendly floor hosts who will want to make sure you delete those pictures. If you want to capture your fist club visit in a picture, you might have good luck if you find a floor host and ask them to take a picture of you and your friends. They might be inclined to help out since its them taking the picture for you and they can make sure no pictures of the girl are taken. If you have a nice enough sexy entertainer sitting with you, she might even be okay with being in the picture. Just make sure you ask first!
Buying a beverage
If you don't drink, buy a soda, bottled water or any non-alcoholic beverage. If you really don't want a drink, don't expect to sit at a table and not order anything. Tables are for customers that order…. anything. It can even be food if the club has a kitchen. Rick's Cabaret Fort Worth has a finger licking good kitchen with an extensive menu. These days with COVID restrictions you must order food with your beverage. Always ask your server what the COVID rules are.
Sitting at the stage
Customers that sit on the stage usually do so to see the endless parade of Fort Worth's sexiest girls dancing to 2 or 3 songs. Topless clubs only allow topless dancing and full nude clubs you'll see the everything. The guys who sit on stage usually like to get their fill on watching all the girls the club has to offer. They are not usually into buying dances but don't mind sitting on stage with a stack of singles to tip the pole stars on stage as they do their dance sets.
Don't be nervous. A strip club visit in Fort Worth is a great time and an unforgettable experience.
We hope these tips help you on your first experience visiting a Fort Worth Strip Club. Don't forget to bring your mask!